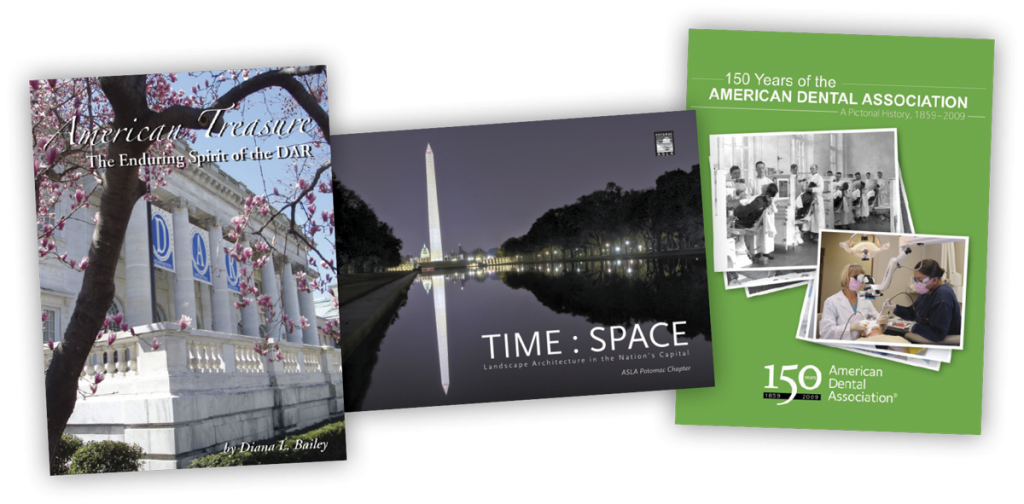 An Association Book Publisher
An association is by definition a group of people joined together in common purpose. The story of any organization is the story of its people. Every association has a founder, or group of founders. It is often their story that begins an association history. These individuals determined, and often eloquently stated, the mission and criteria for membership. Strong and enduring associations can trace their present directly to the past. Association rosters frequently include many generations of the same family. Family ties and connections add fascinating texture to a history. Donning books may contain appendixes of past presidents, prestigious members, and chapter locations. If writing help is needed Donning authors can help piece together a complete story of the past through independent research and meticulous review of an association's archives. Through interviews with important individuals, the association history is fleshed out with memories and personal recollections. If you're searching for a book publisher the Donning team of editors and graphic artists will help you identify images that will compliment and complete the unique history of your organization.
Here's a list of a few of the Association's we've worked with.
The Lawyer's Committee For Civil Rights Under Law

MFA Inc.

Delta Chi Fraternity

Alpha Kappa Alpha Sorority

Alpha Epsilon Pi

Theta Xi

Legatus

American Veterans Center

Boy Scouts of America

The Daughters of the Republic of Texas

The American Bar Association

Heartbeat International
To see other Association History books or even more groups we've worked with in your area, go here.