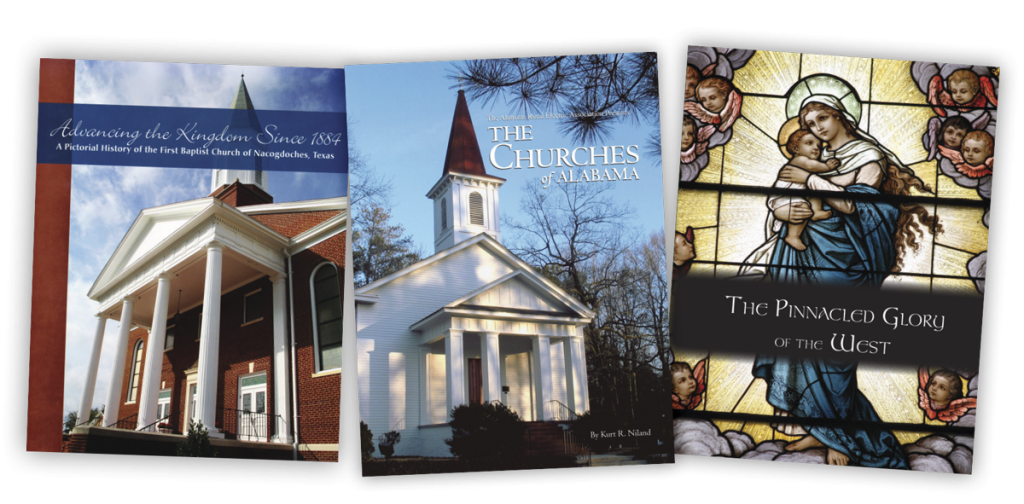 A Church Book Publisher
The story of a church is never just one of bricks and mortar. Its history begins with a group of individuals brought together by common beliefs. The vision of these founders and their commitment to building a home for their faith community creates the foundation of a rich church history. The practical aspects of the history all need to be explored. How was the project funded? What physical aspects of a church were important in the building? Who would lead the faith community? How would this church interact with its surrounding community? These are the decisions that determine the longevity of a church. Through independent research and meticulous review of an organization's archives Donning authors can help piece together a complete story of the past. Through interviews with important individuals the history is fleshed out with memories and personal recollections. Images are identified that capture the church's unique beauty and illustrate the story from beginning to present. A place where members come to celebrate their most important moments and morn their greatest loses, a place where generations of families gather in faith – this is a place with a great story to tell.
Here's a list of a few of the Churches we've worked with.
St. Frances Xavier Parish

St. Paul United Church of Christ

St. Ann's Catholic Church

Annunciation Greek Orthodox Cathedral

Shiloh Missionary Baptist Church

St. Ignatius

Arcata Methodist Church
To see others and even more groups we've worked with in your area, go here.