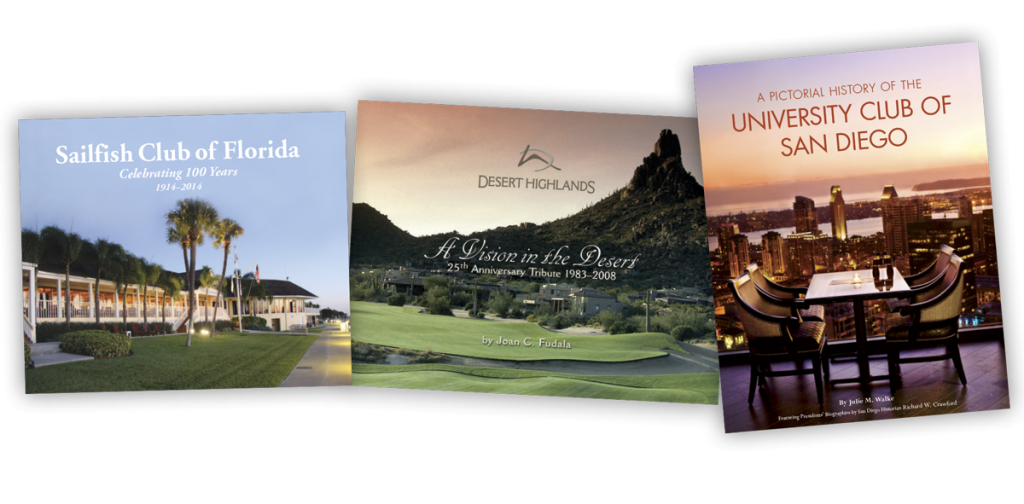 A Club Book Publisher
A club is much more than any one physical location. From a local Rotary organization, or an exclusive country club, to the DAR – clubs are composed of like-minded individuals who share a unique view of the past and vision for the future. Every club has a founder, or group of founders. It is often their story that begins a club history. These individuals determined, and often eloquently stated, the club's mission and criteria for membership. Strong and enduring club organizations can trace their present directly to the past. Club rosters frequently include many generations of the same family. Family ties and connections add fascinating texture to any club history. Donning books may contain appendixes of past presidents, prestigious members, and chapter locations. Country clubs often included their golf professionals, tennis professionals, and important support staff. If you need writing assistance Donning authors work closely with club leaders and spend a great deal of time exploring any existing archives. Through independent research and strategic interviews they build a complete club history. The Donning team of editors and graphic artists will help you identify images that will compliment and complete the unique history of your organization.
Donning has preserved over 100 Club histories. Here's a list of a few of the Clubs we've worked with.
Atlanta Country Club

Peninsula Golf and Country Club

Cedar Ridge Country Club

Mission Hills Country Club

Ocean Reef Club

Sunnyside Country Club

Clearwater Yacht Club

Little Town Club

Woodmere Club

Coldstream Country Club

Mesa Verde Country Club

Coosa Country Club

Gulfport Yacht Club
To see others and even more groups we've worked with in your area, go here.