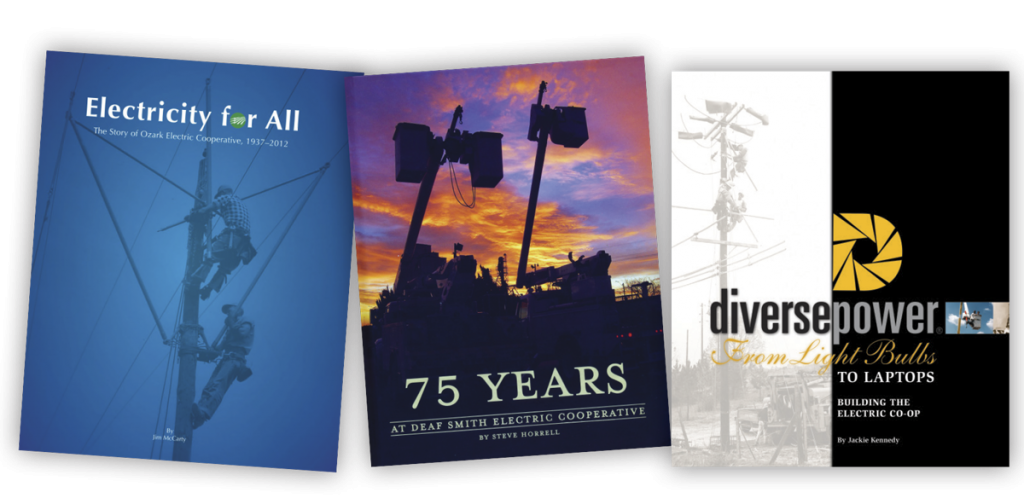 A Cooperative Book Publisher
A cooperative is a group of people joined together in common purpose. The story is that of it's members. Strong and enduring cooperatives can trace their present directly to the past. Donning books are a great gift to members. Whether it is a historical preservation or even a member driven cookbook. If writing help is needed Donning authors can help piece together a complete story of the past through independent research. Through interviews with important individuals, the history is fleshed out with memories and personal recollections. If you're searching for a cooperative book publisher, the Donning team of editors and graphic artists will help you identify images that will compliment and complete the unique history of your organization.
Here's a list of a few of the Cooperatives we've worked with.
Adams Electric

Ozark Border Electric

Bandera Electric

Jackson County Electric

Macon Electric

Medina County Electric

Warren Rural Electric

Deaf Smith Electric

Farmers Rural Electric
To see others and even more groups we've worked with in your area, go here.