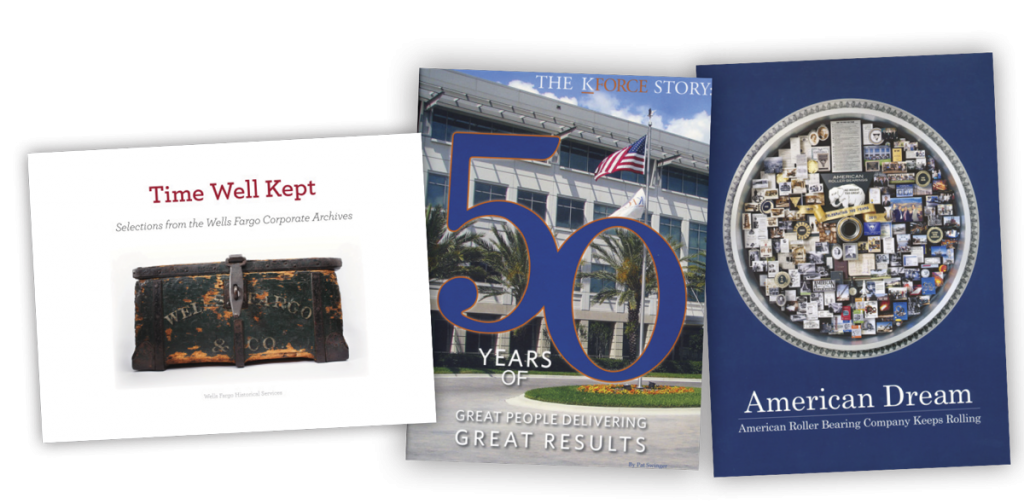 A Business Book Publisher
The story of a corporation is a story of its people. The basis of any corporate history is the vision of its founders. Who were they and what was their dream for this new enterprise? The team at Donning can help you tell the story of your corporation from its earliest days to its successful present. Through carefully chosen words and images a book will be created that reflects your company and its values. If you need the help of an author, Donning can provide you with a professional who will work closely with your corporate liaison. Through careful review of your archives, independent research, and strategic interviews they can help you compile a complete history. Our editors and graphic artists ensure the finished product records the proudest moments in your corporate history for future generations. 
Here's a list of a few of the Corporations we've worked with.
AmeriPride

EHE International

American Roller Bearing

MFA Inc.

Kforce

Wells Fargo

Scott & White Healthcare

Vi-Jon

Ochsner

Bogus Basin

The Gehl Company
To see others and even more groups we've worked with in your area, go here.