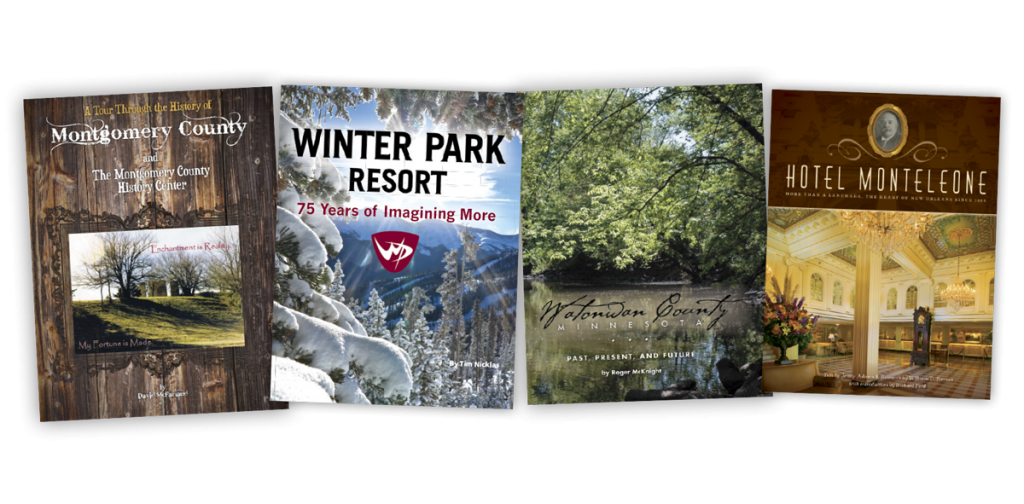 A Local History Publisher
The story of a place is really the story of its people. If you're searching for a local history publisher the team at Donning can help tell your story in the most compelling way and preserve it for future generations. If you need an author, we can provide a local one who will learn the details of your past and present. Our editors and graphic artists will ensure each word and image results in your regional story being told as you envision it.
Here's a list of a few of the State and Local sites we've worked with.
Anoka County Historical Society
Aransas County
Boise City Department of Art & History
Jefferson City Public Schools
Minnesota State Academy for the Deaf
Montgomery County History Center
Oklahoma Association of Electric Cooperatives
Long Branch Historical Society
To see others and even more groups we've worked with in your area, go here.