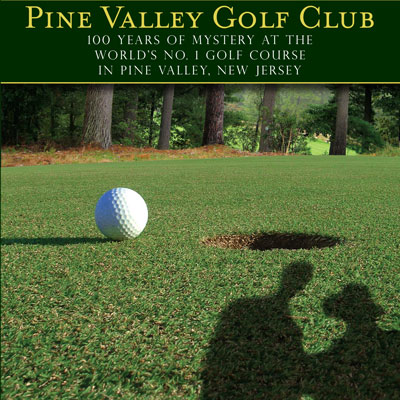 Pine Valley is not only a golf club but an enclave. From its inception by George A. Crump, the Camden, New Jersey local who designed and built this magnificent course, it has been surrounded by mystery, excitement, and glamour. In 2013, it will celebrate its hundredth anniversary. Yet, although consistently ranked the number one golf course in the world by Golf Digest, it has hosted only two international tournaments, the Walker Cup in 1936 and 1985.
Pine Valley itself has been home to Gatsby-era wealth, British nobility, Roaring Twenties gangsters, a World War II secret scientist, and, today, celebrities, captains of industry, and political leaders.
This book delves into these aspects and more. It is meant to enlighten and entertain the reader with history and photos of this exclusive, fenced town that is a private golf club.
Pine Valley was authored by Jacqueline Souders.