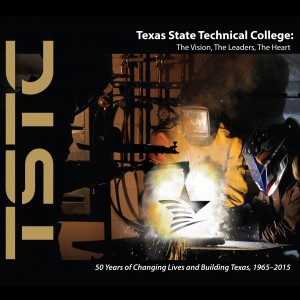 Texas State Technical College (TSTC) is the only state-supported, two-year technical college system in Texas and one of the largest two-year residential colleges in the nation. TSTC has high graduation rates, exceptional graduate success rates, and an outstanding record in graduating individuals from diverse cultural and socioeconomic backgrounds.
Highly customized programs in new and emerging technologies are offered at eleven locations across Texas, to include Abilene, Breckenridge, Brownwood, Fort Bend County, Harlingen, Hutto, Ingleside, Marshall, Red Oak, Sweetwater, and Waco. In addition, programs are available across Texas through partnerships with community colleges and independent school districts. TSTC's statewide mission focuses on the workforce training needs of Texas employers, enabling them to meet the high-tech challenges of today's global economy.
To stay current on industry needs, TSTC collaborates with hundreds of regional and local industry representatives, who guide curriculum development to focus on the skills, knowledge, and abilities needed by Texas employers. TSTC also partners with industry to create and equip facilities so students learn in settings which mirror real-world jobs. TSTC students spend 60 percent of classroom time in active, hands-on training labs.
By combining academics and industry expertise, students leave the classroom with job-ready skills and an immediate ability to add value to Texas's economy.
By: Marlene S. McMichael