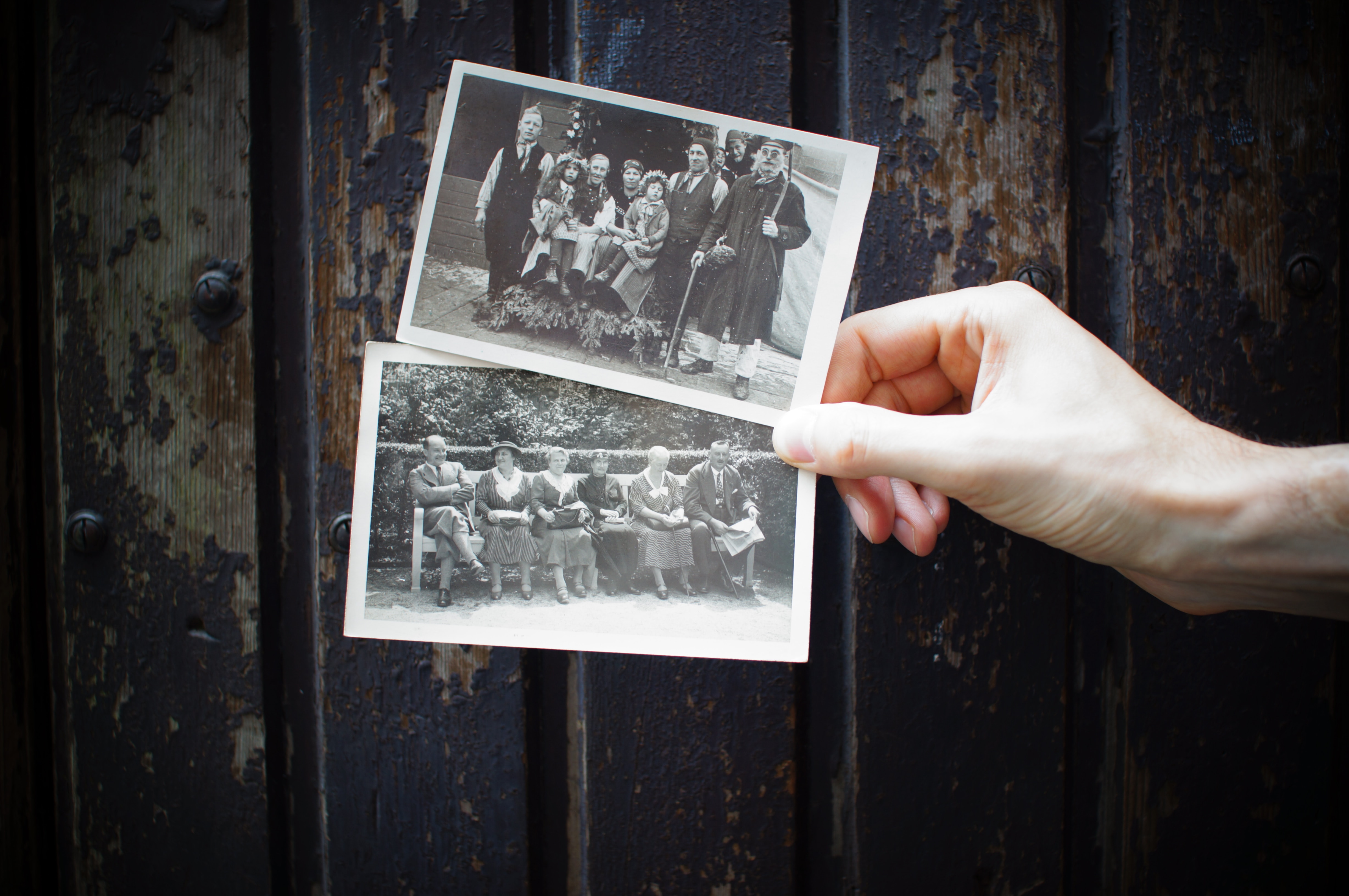 The Donning pictorial history concept is like that of a "community family album." It presents a comprehensive display of the highlights of your organization's evolution, usually from the earliest known origins up to current developments. Emphasis is placed on human involvement in social, political, cultural, commercial, and architectural transitions; as often as possible, we recommend you use views that show buildings in use by people and events with their participants. Show the founding families, the local celebrities involved in the activities that brought them recognition, and the often unknown or unidentifiable people at work, play, school, home, etc., who are the majority in any community. 
We recommend a balance between human-interest views and the significant historic structures and events in community life. Try to offer both nostalgia and historical fairness. Thus, family albums and personal picture collections are an important complement to archival collections in the pictorial. Whenever possible, provide previously unpublished, rare, or unusual photographs. If the contract for your book specifies that the book is to have color pages, consider using old tinted postcards, oil or watercolor paintings, stained-glass windows, old magazine advertisements or covers, photographs of restored historic buildings, embroideries, stitched samplers, and museum-type memorabilia. 
A historical background text, divided into chapters by appropriate historical periods, can provide a framework for the picture collections and give coherence to the visual display. An entertaining and informative essay that captures the flavor of the changing organization is desired. Highlights of growth and change in each era should be presented along with an indication of the organization's response to major world and national events (wars, depressions, etc.). Significant historical information for which no pictures exist should be mentioned here. Both the text and the picture/caption collection are usually arranged chronologically, but a few selected thematic subsections could, for example, be interspersed in the chronology as "sidebars" or "stand-alones." Consider having one or more local raconteurs, folklorists, and/or knowledgeable old-timers suggest anecdotes, interesting tidbits, and non-archival photographs and information sources. Please do not overlook the wealth of information contained in personal reminiscences of the way things were. 
Want to learn more? Subscribe to our blog below for tips, tricks, and a behind the scenes look as we preserve the history of America.